Diamond Fluorescence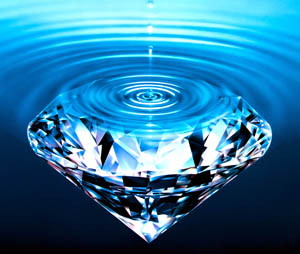 Fluorescence is a physical property of the diamond. It is described and graded as "None", "Faint", "Medium", or "Strong". A diamond with a "Medium" or a "Strong" fluorescence can appear hazy.
A "D" color, VS1 clarity diamond with "Strong" fluorescence will not shine even half as bright as an identical diamond with "None" fluorescence.
A leading diamond website lists two 1-carat E color,VS1 clarity almost identical round diamonds, one with "Strong" blue fluorescence at $6,300- and second with "None" fluorescence at $10,600-.