Community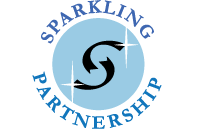 Design Village takes pride in giving back to the community it serves. Towards this goal we have established our Sparkling Partnership program.
Whether you are working to teach entrepreneurial skills to children, eliminate homelessness, train dogs to assist the blind, support people with disabilities to live with dignity, fund scholarships for the needy or providing books to children in developing countries Design Village will contribute 2% of the sales generated through the members of your organization.
Here are some of the non-profits/ charity organizations we have supported in the past.
United Way
American Cancer Society
Rotary Foundation
American Diabetes Association
American Lou Gehrig Society
Seeing Eye Foundation
Swim Across America
Princeton University Hospital
Casa of New Jersey
March of Dimes
Call 1-888-718-7252 to find out more about how Design Village can help you achieve your fundraising goals.
It will be our privilege to support your organization in noteworthy causes while satisfying fine jewelry needs of your members and supporters.