About Design Village Diamonds
Trusted Diamond Jeweler since 1984
For over 25 years we have been efficiently using the strengths and resources of our primary business of Diamond Wholesale to satisfy the ever demanding tastes of savvy jewelry buyers. We are proud to serve the second generation of our loyal customers. We have an extensive inventory of diamonds and gemstones of different shapes and sizes in a wide range of qualities.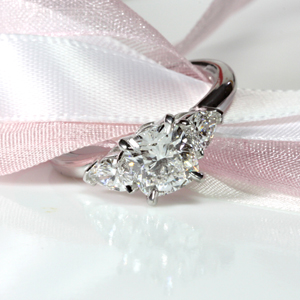 Certified Diamonds at Outstanding Value
As direct diamond and gemstone importers we can offer you one of the largest selections of ideal / premium cut certified diamonds, Canadian Government Certified diamonds- Polar Bear, Polar Ice - and gemstones at outstanding value.
Buy with Confidence
We take pride in educating our clients from the very beginning. Whatever your budget, $500 or $5000, we understand your needs and take the time to educate you in all the 4C's of diamonds, gemstones and gold / platinum jewelry so as to give you the best value for your money. We help you make an educated decision and not an impulsive one.
As diamond importers, we are the best direct source for high quality diamonds in the Tri-state area. Before buying a diamond online or anywhere else please give us a call. We assure you, you will not be disappointed.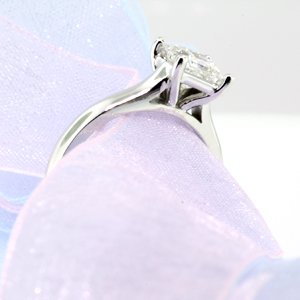 Exclusive Custom Jewelry
Do you have a unique design in mind? From an elegant diamond drop pendant to an antique reproduction necklace our master goldsmiths will create your dream design. Be assured our prices will be substantially lower than high end designer jewelers. We can create almost any design of your choice.
All our jewelry is hand crafted by expert goldsmiths in USA.
Personalized Service
Shopping by appointment only ensures a comfortable and private setting that is focused entirely on the client. Our appointments are one on one and pressure free. The warm and intimate studio provides a relaxing atmosphere. Comfortable surroundings allow you to browse and shop at leisure as well as offer the privacy needed when making an important purchase.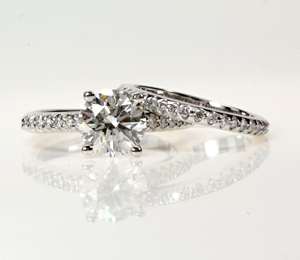 To schedule an appointment, we expect complete information from the visitors. We do not share your personal information. Design Village diamonds is located in Central Jersey. Please contact us by calling 1-888-718-7252 or by email.
Risk free Purchase
Design Village diamonds allows you to return your stock item purchase in original condition within ten days for any reason.
We Do Care
Our customers' testimonials show that we really do care about your jewelry purchase and not to make your purchase an impulsive one. When you purchase a certified diamond it will always be accompanied with a grading report from an independent reputed laboratory.
We encourage an independent appraisal of any jewelry you buy from us.
Do not be fooled by appraisals that appear as "Certificates". We promise not to trick you with sales events.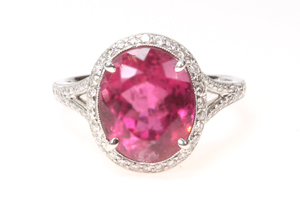 Because of our competitive pricing & professionalism we are always able to satisfy the most discerning customers and they keep coming back and refer their friends and acquaintances.
We Promote Referrals
Experience the Design Village difference
When it comes to diamonds and fine gemstones, trust Design Village for their professionalism and experience. We impartially discriminate every gemstone and jewelry we sell.
All diamonds sold by Design Village, LLC are purchased from legitimate sources not involved in funding conflicts and are in compliance with United Nations Resolutions. Design Village, LLC hereby guarantees that these diamonds are conflict free, based on personal knowledge and/or written guarantees provided by the suppliers of these diamonds.